You're not exfoliating enough
We shed millions of skin cells a day, so unless you do something to actively remove the ones that don't fall off naturally, that dead-cell will start building up on your skin. Until you wipe it clean, it'll form a dingy layer that prevents your skin from reflecting light.
Gently exfoliate once or twice a week with BelleWave Pro-Enzymatic Gommage. Combating signs of dullness and fatigue, the gommage visibly rolls, lifts and sloughs away dead surface build-up and impurities to uncover a radiant and refined complexion.
You're dehydrated — and so is your skin
Your intake of water is directly related to the health of your skin. Dehydration decreases the circulation of blood to the skin, thus making it appear pale and tired.
Without moisture, your skin looks dull, but the problem is deeper than you may realize. Loss of hydration from below the skin's surface, in the dermis and the lower levels of the epidermis causes a decrease in the thickness of the skin.
Keep your skin hydrated with BelleWave Aqua Marine 24H Cream. A lasting source of moisture for thirsty skin, this rich yet lightweight cream instantly hydrates, steadily releasing moisture and nutrients for 24 hours.
You're exposed to pollution and sun exposure
Sunlight contains ultraviolet (UV) radiation, which can damage skin cells. The more UV radiation you're exposed to, the more damage is done. This often leads to premature aging of the skin, called photoaging.
Pollutants in the air contribute to how skin ages. Small particles of soot and traffic pollution (particulate matter) and gaseous compounds like nitrous oxide float in the air and can cause hyperpigmentation of the skin.
Protect your skin with BelleWave UV Extra DNA De-Tox UV Block (White, SPF 45/PA+++). This lightweight formula forms an invisible yet powerful barrier on skin to shield against broad-spectrum rays, pollution and free radicals.
You're stressed and lack sleep
One of the signs of a tired body is dull skin. When you sleep, your skin renews itself. If you have not had enough sleep your skin cells are unable to function properly. You may then develop shadows under your eyes and puffiness.
Your skin needs rest as much as your body does. In addition to getting enough sleep, using skincare designed to help restore your skin overnight can help diminish dullness and enhance your skin's overall appearance.
We suggest using BelleWave Vigor Hydra-Balancing Masque. Instantly transform tired, dull and uneven skin with this thirst-quenching and youth-enhancing mask. The intensive formula leverages the power of youth inducing peptides, Sodium Hyaluronate and Algae Extracts to deliver an extra helping of hydration.
You're using the wrong products
It's important to ensure that the products you use in your daily skincare routine align with the type of skin you have.
That's the reason why we created BelleWave HD Glow Duo, a combination of HD Glow Enhancer, a novel fluid preparation that inspires glass-like luminosity and translucence on skin and HD Dewy Booster, a concentrated emulsion that transforms into a waterful texture upon application, giving a brilliant, long-lasting liquid glass gleam.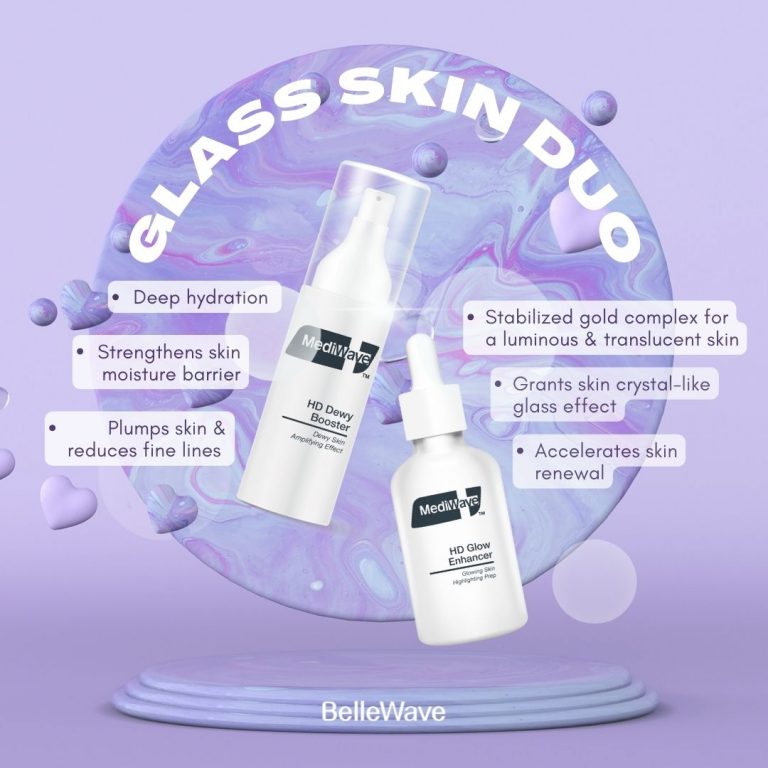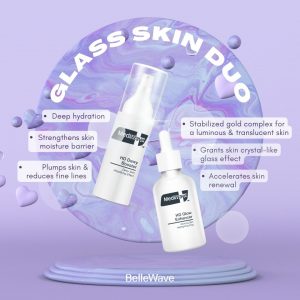 Fight dullness with the power of BelleWave HD Glow Duo! 
Get ready to experience:
Stabilized gold complex for a luminous & translucent skin
Soft-polish effect that grants skin a crystal-like glass appearance
Accelerated skin renewal for a refined complexion
Deep hydration that amplifies skin's natural radiance
Strengthen skin moisture barrier for a sustained healthy complexion
Plumper skin & reduced fine lines for a youthful appearance
Take the first step in achieving radiant, glowing skin!