Aren't we all looking for the fountain of youth?
There is no escape from aging. And, while there is no way to completely stop the process, there are certainly ways to slow it down and maintain a youthful appearance for as long as possible. Yes, wrinkles form and skin becomes dryer, but it doesn't have to be the end of the world!
With a solid skincare routine in place, you can slow down and even reverse the aging process – no matter what your age is!
One way to keep your skin youthful and glowing is to adhere to a daily routine composed of anti-aging skin care products.
Sounds good? Here's some tips to get you started:
Cleanser
Choose a lightweight cleanser in the morning and something more hydrating, such as a cleansing balm, at night. Cleansing is important for removing any skin care product or makeup that you've applied during the day, as well as natural skin oils, pollutants, and bacteria that's accumulated.
Lift away all dirt & impurities gently but efficiently with BelleWave Stem-Cellogist TX TeloBright Vital Cleanser. Inspired by the Nobel Prize-winning discovery of Telomeres, this wash lavishes skin with anti-aging properties while lifting all dirt and impurities away.
Exfoliate
As you age, your skin slows down replenishing itself. Dead skin cells aren't replaced by fresh cells as quickly, which means your skin starts to look dull and look uneven, and may even crack.
Exfoliating helps remove dead skin cells and turn over skin, which gives you a glow and reduces wrinkles. Gently remove dead skin cells and impurities while preserving integrity of skin with BelleWave Soft Exfoliating Emulsion. 
It harnesses the power of milk acid to promote skin renewal and decongest pores. This helps to lighten scars and blemishes, reduce the appearance of fine lines, combat pimples and discoloration.
Essence
Essence is the perfect product for restoring hydration and balance to your skin. Give your routine a boost with BelleWave Ageless Rejuvor Essence that enriches skin with proteins, repairs fine lines and wrinkles and hydrates deep within for a radiant, refined look that glows with the power of youth. It works intensively on skin to help firm, plump up fine lines and reduce the depth of wrinkles by delivering a rich supply of peptides, vitamins and moisture to skin.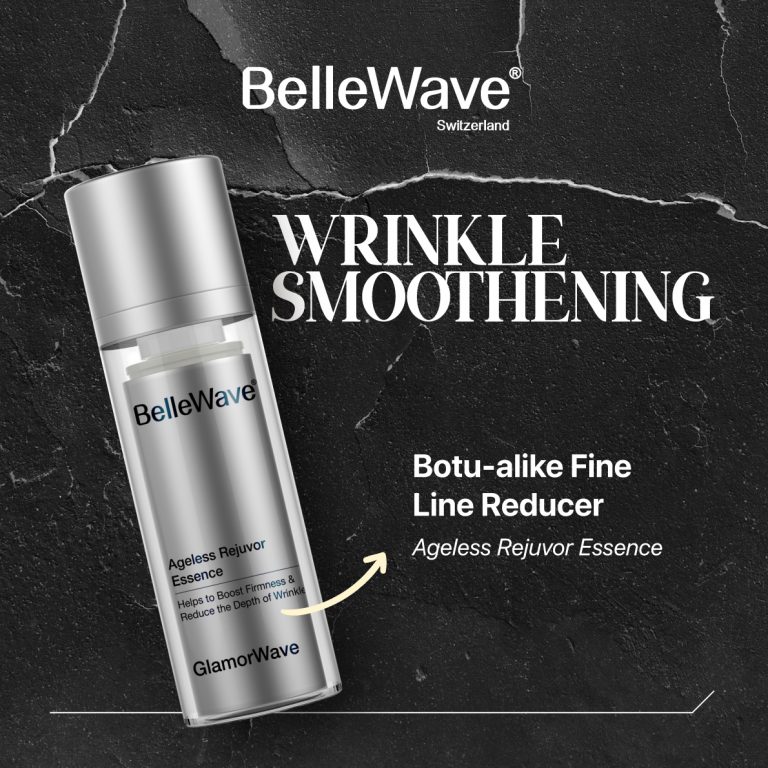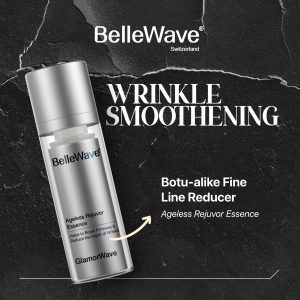 Moisturizer
With age also comes less sebum. While this means less chances of acne, it also means your skin will dry out more easily. Mature skin needs hydration to reduce the appearance of fine lines and wrinkles, so consider a solid moisturizer after cleansing as the key to graceful aging.
Store and retain moisture efficiently with BelleWave Ageless Intensive Cream. It features a blend of actives that work intensively round the clock to regain skin's youthfulness by softening the appearance of wrinkles and deep lines and plumping skin for a younger, suppler look.
Sunscreen
Sunscreen is non-negotiable no matter your age or what stage you are in your skin care journey. The sun is responsible for so much of your skin's visible signs of aging that sun damage gets its own special category in dermatology: photoaging.
Protect your skin with BelleWave UV Extra DNA De-Tox UV Block (White, SPF 45/PA+++). This lightweight formulation protects skin from the appearance of dark spots and free radicals to preserve skin's youthfulness and radiance.
Caring for your skin at any age is important. If you are starting to see visible signs of aging and want help to support your skin, explore our Glamorwave range specially made for aging, fatigued and mature skin.